JNTUH Examination Center Preference March 2021: All the HODs, Academic Incharges, Admin Incharges are requested to inform the respective Class Incharges through Department Exam Coordinators to take the Centre Preferences for the upcoming JNTUH Regular Exams, March 2021.
JNTUH Exam Center Preference March 2021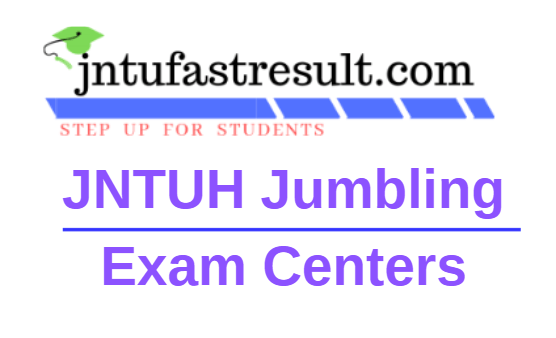 JNTUH B.Tech / B.Pharmacy Examination Center Preference March 2021
The entry of the student preferences has to be carried out by the college exam branch staff only.
The students who desire to write the exam at their parent college (where the student is studying), need not give their options. If any student does not submit his/her options, it shall be assumed that his/her parent college is his/her exam centre preference.
Students Should select different Cluster for each preference. If any student wants Prefered centre as Parent College Cluster select parent college cluster number. If any student not selected any option treated as PARENT COLLEGE CLUSTER NO. (Default Option).
JNTUH B.Tech & B.Pharm Exam Fee Notification March 2021 – 8th Feb 2021 is the Last date to Apply
JNTUH Guidelines to Clearing The Backlog Subjects -No.of Attempts to Clear
Check – JNTUH Regular/Supply Exams Hall Tickets
If You Have Any Queries/ Suggestions / Doubts/ Complaints, Feel Free To Comment Below.
More Updates: